Medieval accommodation and fairytale dreams
A room that smells of lavender, herbs and wood will be ready for you. Even the toilet and bathroom look like they used to be. And if a strange rumble wakes you up at night, don't worry, it's just haunting the corridors.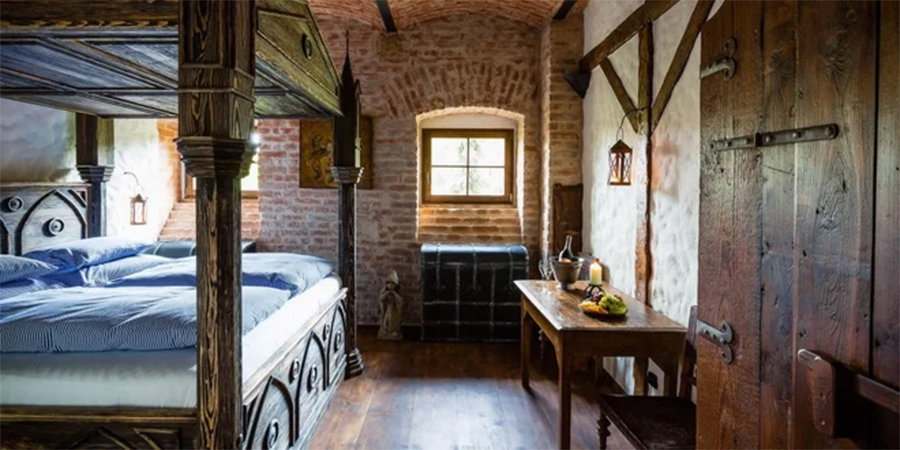 Tables full of delicious food and fantastic company in the pub
The great atmosphere will engulf you even in the famous tavern, where you will taste what an unadulterated medieval feast is. The tables will sag under cheese, meat and vegetable delicacies, to which you will bite a loaf of bread. And what a feast it would be if you didn't order a yeast beer rack or a proper jug of wine!
In addition to great food, you will also find authentic entertainment - an evening program, a wild swarm of fearless swordsmen, fakirs, who you will be able to look at with your mouth open, and graceful dancers. Just beware, even brazen beggars come in from time to time!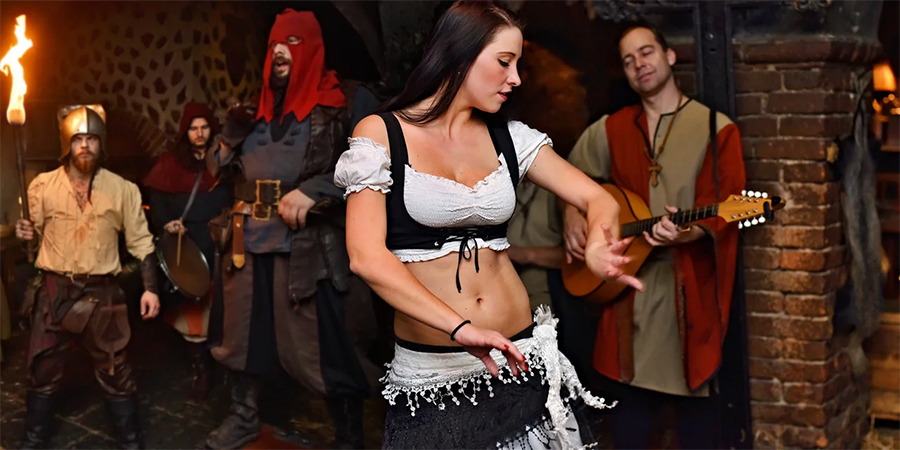 Historic castle, beer and beautiful park
But time will also be for a slightly calmer experience. You will look at the Dětenice brewery and taste what kind of brewer brews beer here.
You will also see the Dětenice chateau with Baroque and Renaissance paintings, a hunting collection and a beautiful collection of weapons. And don't miss a walk in the local quiet park.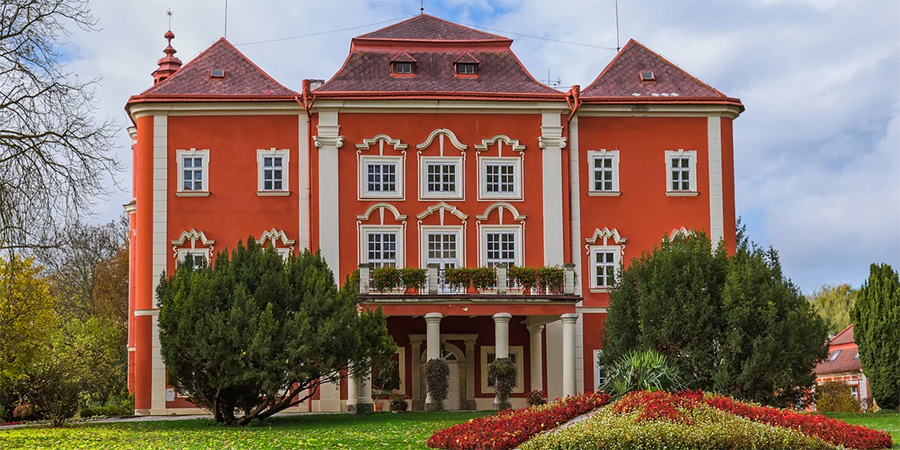 Tips for a trip
Dětenice Brewery
Get to know children's beer up close. In the chateau brewery you will see not only how local beer is brewed today, but also how it was brewed in the 18th century, completely according to the original recipe from authentic ingredients. To complete the experience, you will taste the golden drink on the spot. You will see the period interiors of the malthouse, cooperage and brewery, visit laboratories, hop gardens, lager cellars, cellar or ice house. Last but not least, you will also visit the historic cellars.
Fairytale Old Castles with a dragon room
Whether you are small or large, go on three sightseeing tours in the fairytale castle and chateau Staré Hrady - How people lived under the emperor Mr. František Josef, the Castle Fairytale Cellar and the Castle Fairytale Land. You will enter the realm of the wizard Archibald and the Wizard's Dragon Chamber.